RUGGED CONNECTORS - COMPLETE SOLUTIONS
We create complete solutions for demanding conditions in defense and industry, based on fiber optic field cables. The advantages for such factory-configured solutions is that the work is carried out in a controlled environment by trained installers, and that the products are tested before they are dispatched.
In demanding environments, completely different requirements are imposed on fiber contacts than ordinary equipment can supply. Foss has several series with robust contacts and makes finished solutions adapted to the customer's needs.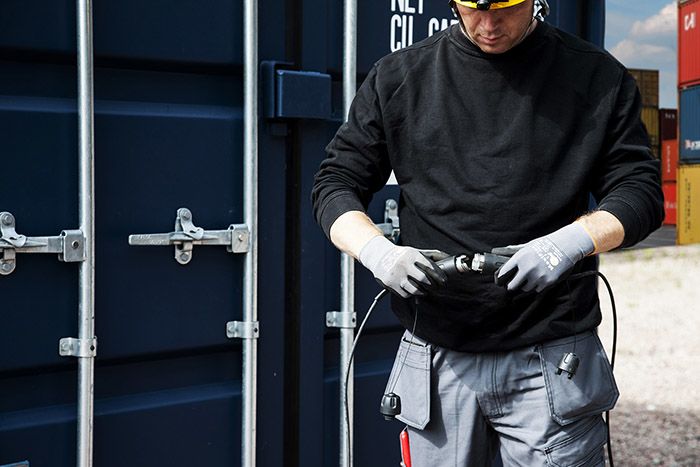 Key features are resistance to water and dust, ability to operate in a wide temperature range, possibility to lock of connected contacts and, not least, that they can withstand substantially greater physical stresses.
Have a question? Why not try our Chat, you find it in the bottom right corner.
The IP series delivers LC connectors or MPOs in a protective housing that provides an protection against dust and water certified at IP68. IP-LC has 2 fibers, while IP-MPO has 12 or 24 fiber.
A typical system consists of field cable with a plug at both ends, adapter for mounting in chassis and standard cords on the inside of the cabinet, for connection to electronics or other networks.
The IP series is typically used for temporary connections, for example between containers. It is also used for more durable connections where splicing is unsuitable, for example in antenna masts.
IP-LC have 2 fibres and IP-MPO have 12 fibres. Both may be delivered as single- or multimode.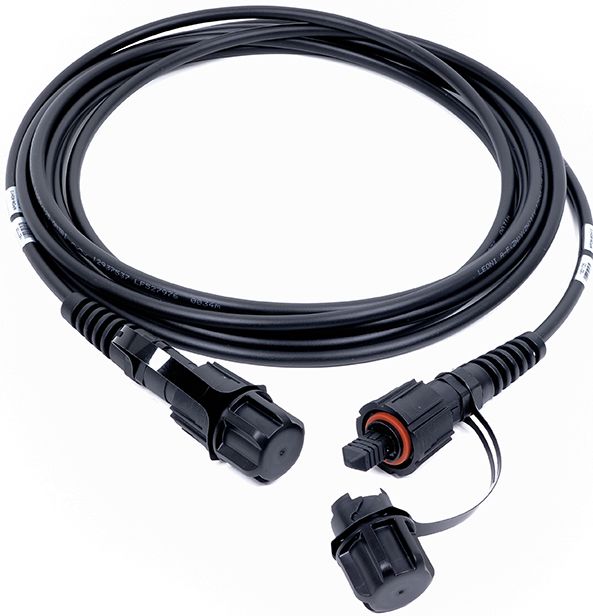 ProBeam comes in two sizes that deliver up to 4 or 8 fibers. The system is designed and certified for military purposes, but is used in a number of contexts where impurities are a problem. The special lens contacts spread out the light over an area that is many times as large as traditional contacts. This makes them much less sensitive to dirt, while cleaning the contacts can be done without special equipment. ProBeam is terminated on tactical cable and is often supplied on our cable reels.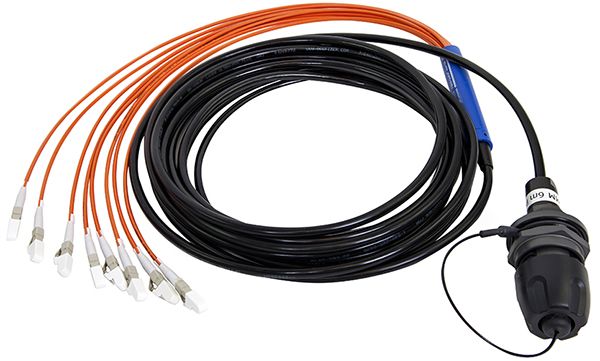 HARTING Han comes in different versions, based on the environment in which they are to be used. The connectors are modular and can be supplied with up to 12 fibers.

Harting HAN can be mounted on a long line of cables, but is mostly used with the industrial cables AICI and QFCI. They can also be combined with copper and fiber in the same contact.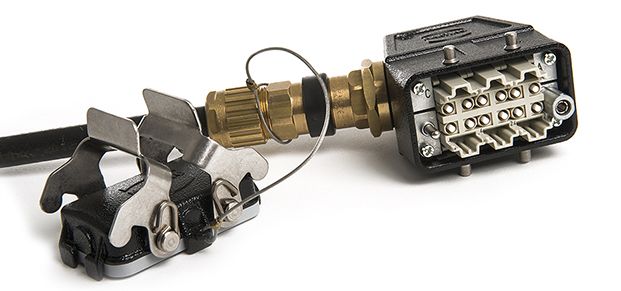 Hawke series are nickel plated connectors for use in explosive atmosphere (ATEX) according to EN 60079-28:2005. The Hawke connector may be delivered as connector plug, connector receptacle or bulkhead receptacle. A protective cover is included on all variants.