Racks, patch panels, MPOs, patch cords and
cables, all tried and tested under tough nordic conditions.
Powering critical industries like telecom,
offshore and the military.
We terminate single and multi-mode fiber with most standardized contacts such as FC, SC, ST, LC, E2000, MT-RJ and DIN. In addition, we have complete solutions for critical environments in defense and industry based on lensed contacts and fiber optic field cables. We supply pre-terminated cables or fiber shells mounted in panels, in fiber cabinets, wall boxes etc.

In addition to standard products, we offer ​​​customized products or products
made according to the customer's wishes and needs.

All products are tested according to international standards before they are sent to customers.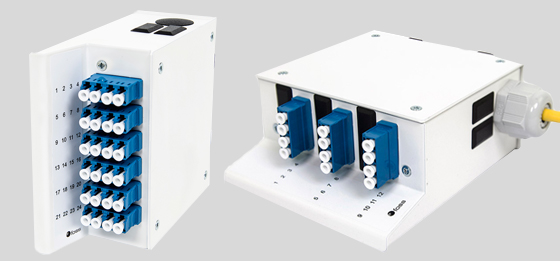 WALL BOX DIN mini
FPD66 is a compact wall box for DIN rail and wall mounting of fiber optic cables. Despite the modest dimensions of the box, the fiberoptic bending radius and the installers ability to do work in the box, is taken care of. The box has a round cable entry and two slots for MPO adapters on each side. It can be delivered with pre-mounted adapters, adapters and pigtails, or fully mounted with AXAI, QXXI or micro fiber optic cables.
Read more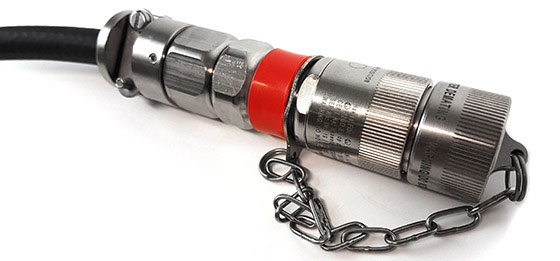 HAWKE - FIBER Ex CONNECTORS
Fiber optic cables are immune to electromagnetic noise and have high transmission capacity. This makes fiber optics the natural solution for modern and robust communication. The Hawke connector combines the strength of market leading connection range with the latest in Ex Fiber Optic specifications. It is designed to meet the latest BS EN 60079- 28:2015 standard for protection of equipment using fibre optics in explosive atmospheres.
Read more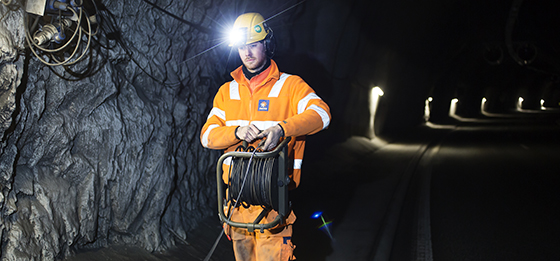 Flawless tunnel upgrade with ProBeam
Mesta, Norway's largest contractor in the field of maintenance and road engineering, have worked on a major upgrade with the security system in a tunnel in Bergen, Norway. We have used ProBeam for almost two years and have not experienced a single failure, even though we have never washed or cleaned the connector. In my view this is incredible, "says Brekkhus, who is responsible for the electrical work for Mesta.
Read more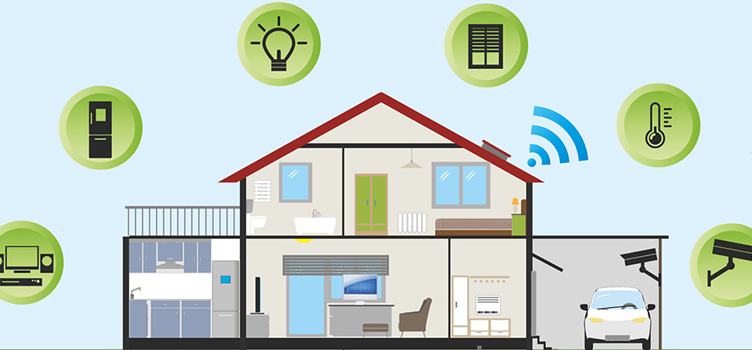 Need for more stable and fast internet
In relatively few years, high speed internet access has become a necessity for most people in daily routines. For years, WDM technology has been applied in order to achieve this infrastructure, at a reasonable cost and within the physical limitations that we face. FTTx today is commonly build as either Passive Optical Network (PON) or Active Ethernet (P2P) – both approaches apply WDM technology.
Read more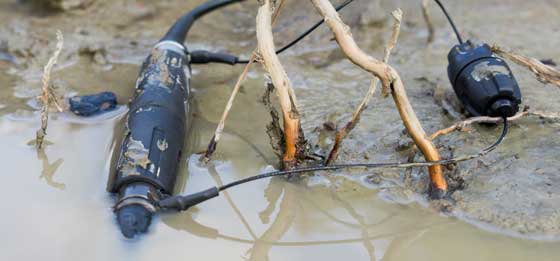 RUGGED CONNECTORS
In demanding environments, completely different requirements are imposed on fiber optic contacts than ordinary equipment can supply. We create complete solutions for demanding conditions in defense and industry, based on fiber optic field cables.
Read more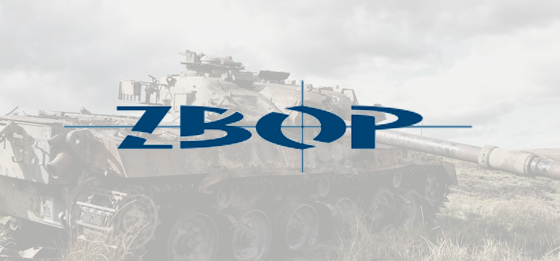 Member of ZBOP
In the end of May 2019, company Foss Fibre Optics, s.r.o. became an active member of the ZBOP (The Security and Defense Industry Association of the Slovak Republic)
Read more