​​​​​PATCH PANELS

FP PRO-SERIES PATCH PANEL
The FP-PRO range of patch panels are available in three different heights, 1U, 1.5U and 2U.
The 1U patch panel is targeting the high density datacom networks and offers up to 144 LC terminations.
The 1.5U and 2U panels are designed for the telecom networks and include a drawer for easy access to the splicing and fibre storage area.
FPM-SERIES MODULES
The FPM-series comprises a 1U or 3U frame with pluggable modules. The 1U frame can hold 3 modules, the 3U can hold 12. This gives a total capacity of 72 or 288 LC terminations.
FP MPO-SERIES
The MPO to LC Plug and Play solutions are offered as pluggable modules for a 1U or 3U frame.
The 3U solution has a capacity of 288 connections, the 1U offers 72. All LC connectors are presented at the front, MPO at the rear. Trunk cables are available with 12 or 24 fibers and are delivered in customized lengths.
The system can be specified with single-mode fibers or multi-mode category OM-3 and OM-4.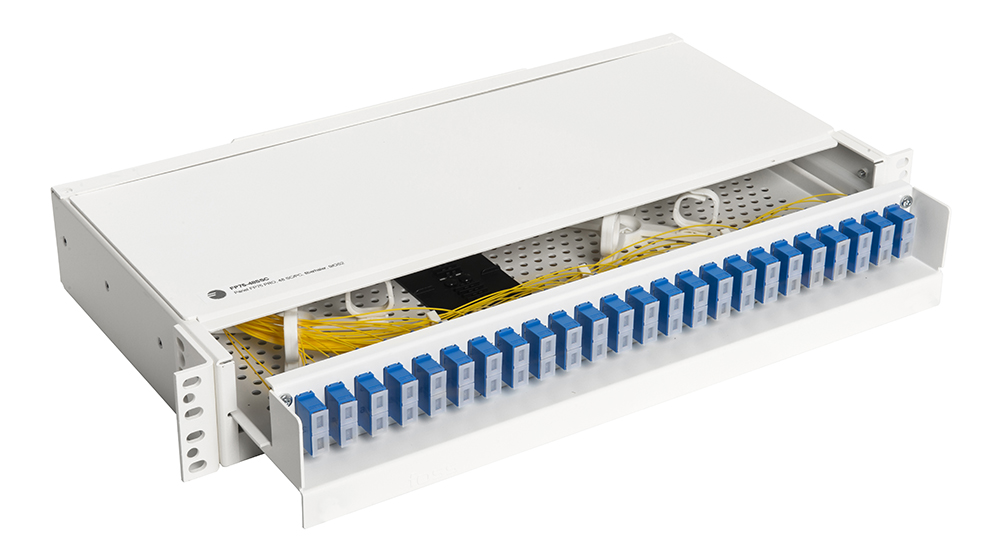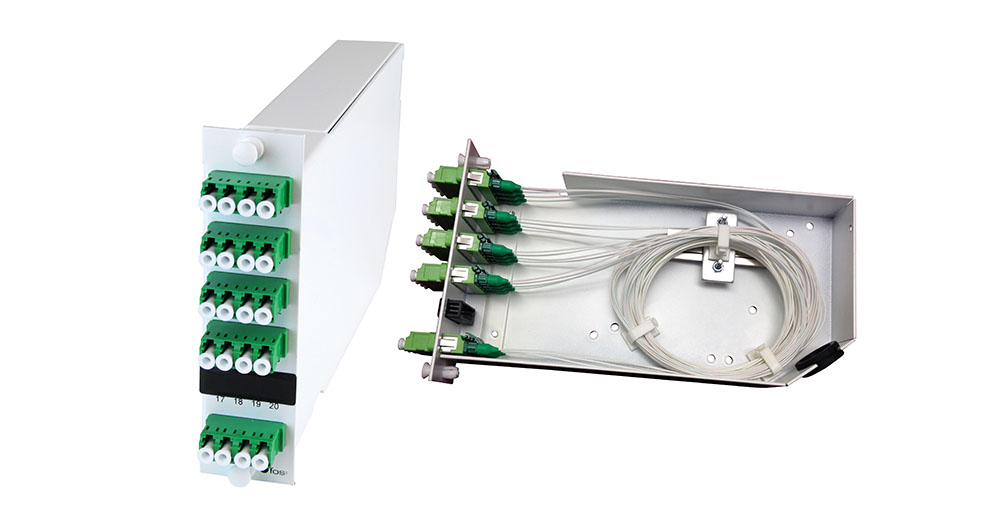 PATCH PANEL CONFIGURATION
All panels in the FP PRO and FPM series can be delivered in three different configurations: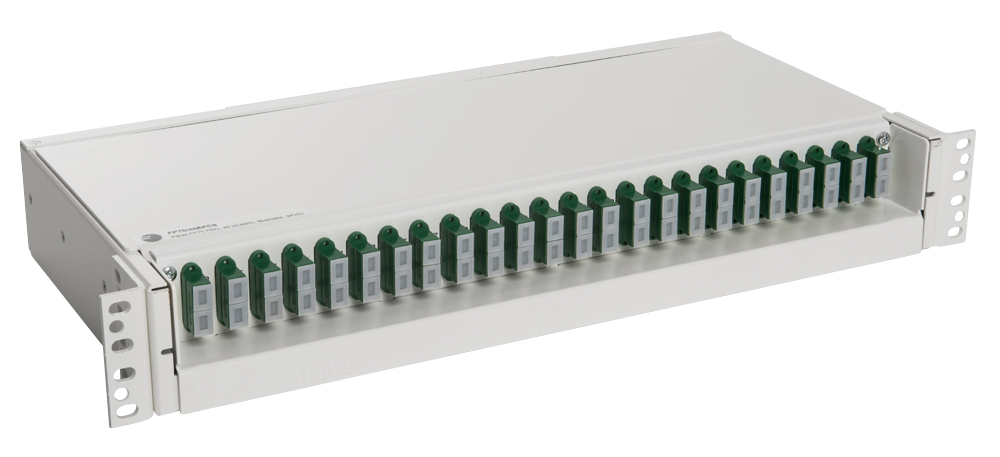 WITH ADAPTERS
Supplied with mounted adapters and installation kits.

WITH PIGTAILS
Supplied with mounted adapters, pigtails and installation kits.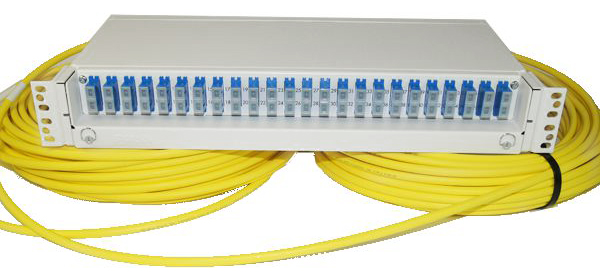 WITH CABLE
Supplied with pre-assembled cable of the desired type and length.
PATCH PANEL ADAPTERS
The FP PRO and FPM series are offered with most types of adapters,all utilising a high quality zirconia guide sleeve.

PATCH PANEL
PRE-CONNECTED INDOOR / OUTDOOR FIBER-OPTIC CABLE
Cables for combined indoor/outdoor use. The cables are particularly well suited as introduction lead cable from the last connection box to the ODF, and for area cabling. It comes with both single mode and multi-mode fiber.
In/outdoor fibre optic cable AXXI is commonly used for area cabling (between buildings) and installation on cable bridges.
In/outdoor fibre cable with loose cladding QXXI is usually used as an entry cable and for area cabling.
Indoor cable with fixed cladding AXAI is used as lead cable and structured cabling.