Foss offers MDC connector-based products
The MDC connector from US CONEC belongs to the class of VSFF (Very Small Form Factor) duplex connectors for singlemode and multimode applications. The MDC connector uses a standard 1.25mm diameter ferrule, also used for LC connectors and is terminated onto 2-fibers optical cable with outer diameter up to 2 mm.

Basic features:
Two 1.25mm ferrules in one connector
Push-Pull connector boot for inserting and removing connector from the adapter
Easy polarity change
For cables diameter up to 2mm
Multimode and Singlemode (PC and APC)
3 times the density compared to the LC standard
Up to 432 fibers (72 x 3-port MDC adapters) into 1U
Meets GR-326 standard
Compatible with the new type of QSFP-DD and SFP-DD modules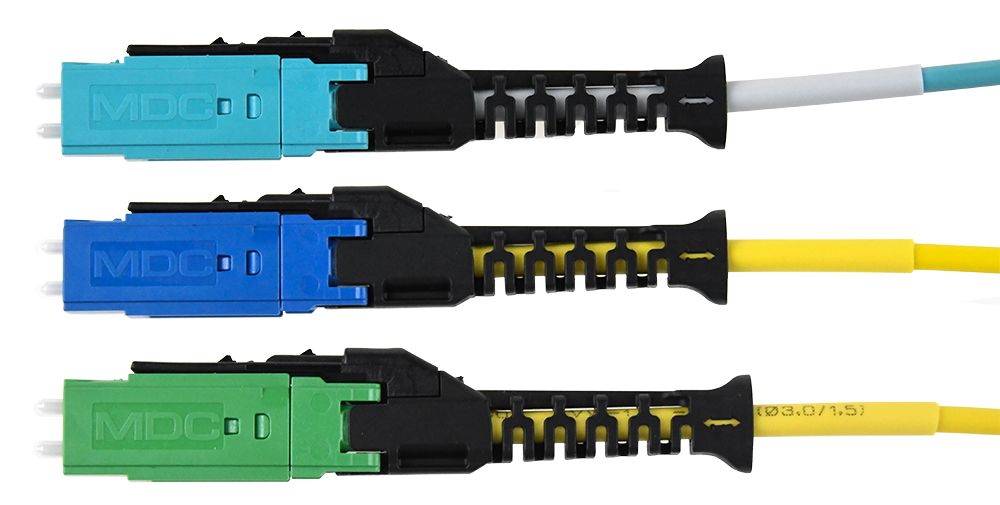 Foss offers a complete system, consisting of LGX modules fitted with MDC adapters, as well as patch cables MDC to MDC, MDC to LC uniboot or fanout cables MPO / MTP to MDC.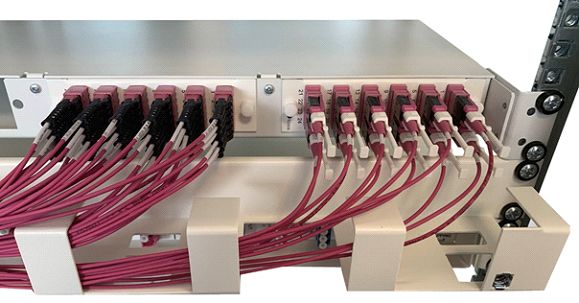 Cleaning of MDC connectors is possible with IBC MDC cleaner from US CONEC
The front panel of LGX modules, type FMP76, is equipped with 3-port MDC adapters as standard. This makes it possible to achieve a density of 72 fibers per LGX module (12x 3-port MDC adapter).