Plug & Play
PRODUCTS
We build Plug & Play solutions for demanding conditions in telecom, defense, offshore and industrial environments, based on high-quality fiber-optic cables and connectors. The advantages of such factory-configured solutions? The work is carried out in a controlled environment by trained technicians, and the products are carefully tested before they are delivered to our customers.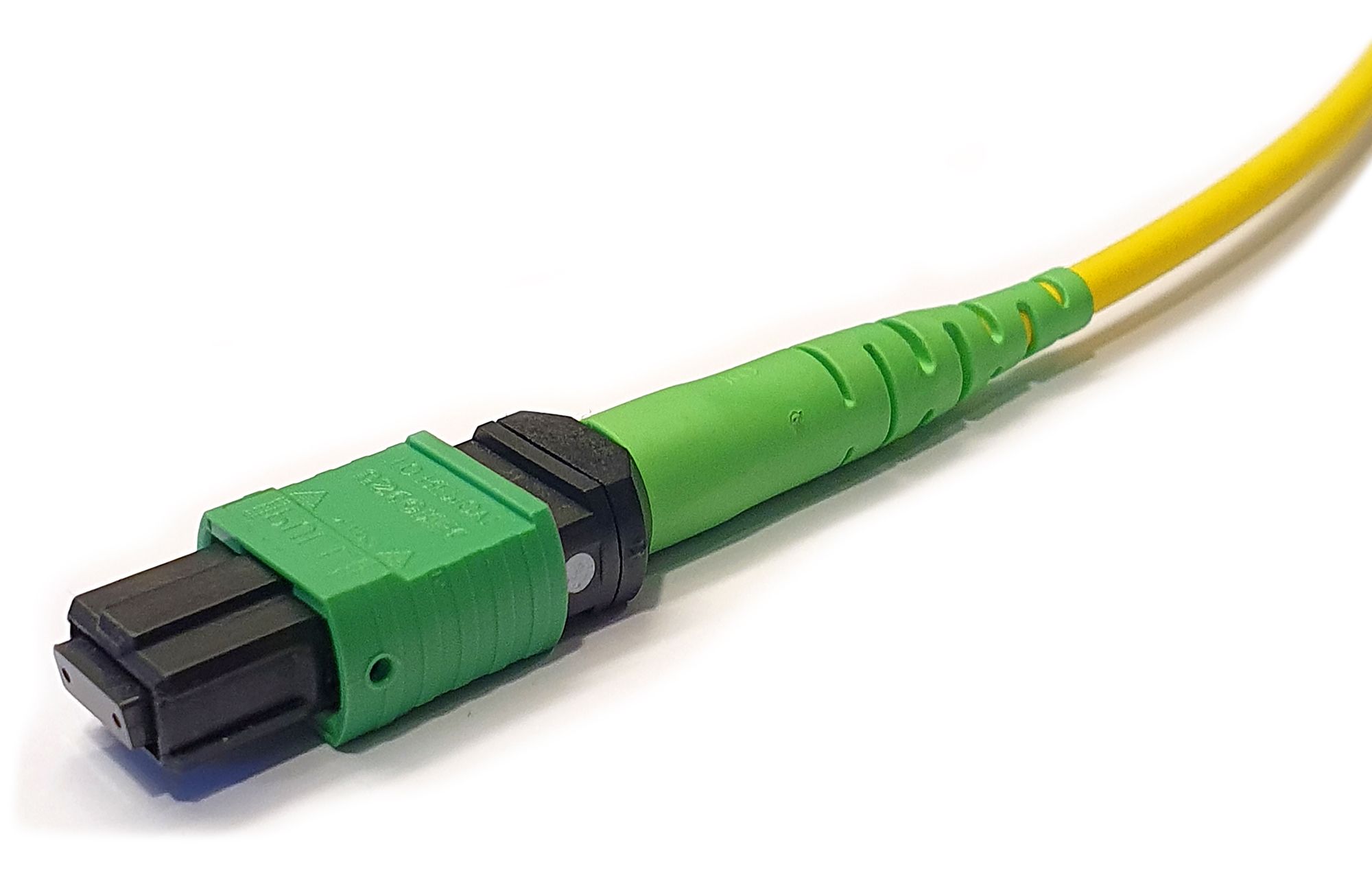 MTP / MPO - MULTIPLE CONTACTS
Foss Fibre Optics delivers both MTP and MPO multi-fibre connectors. We can supply cables with MTP / MPO connectors at both ends as well as fan-out, modules and 1U panel that provide transition between MTP / MPO and LC or SC connectors. The modules cover up to 24 fibre, while the 1U panels cover up to 48/96 fibre for transition to respectively. SC / LC. Fan-out is a direct-access cable to LC / SC and is available as 12 or 24-fibre.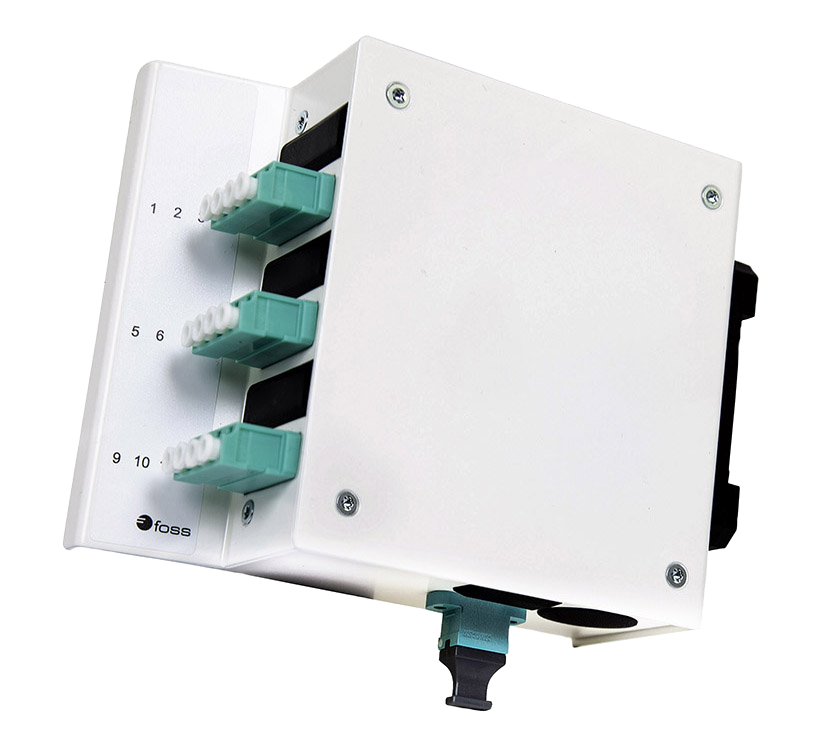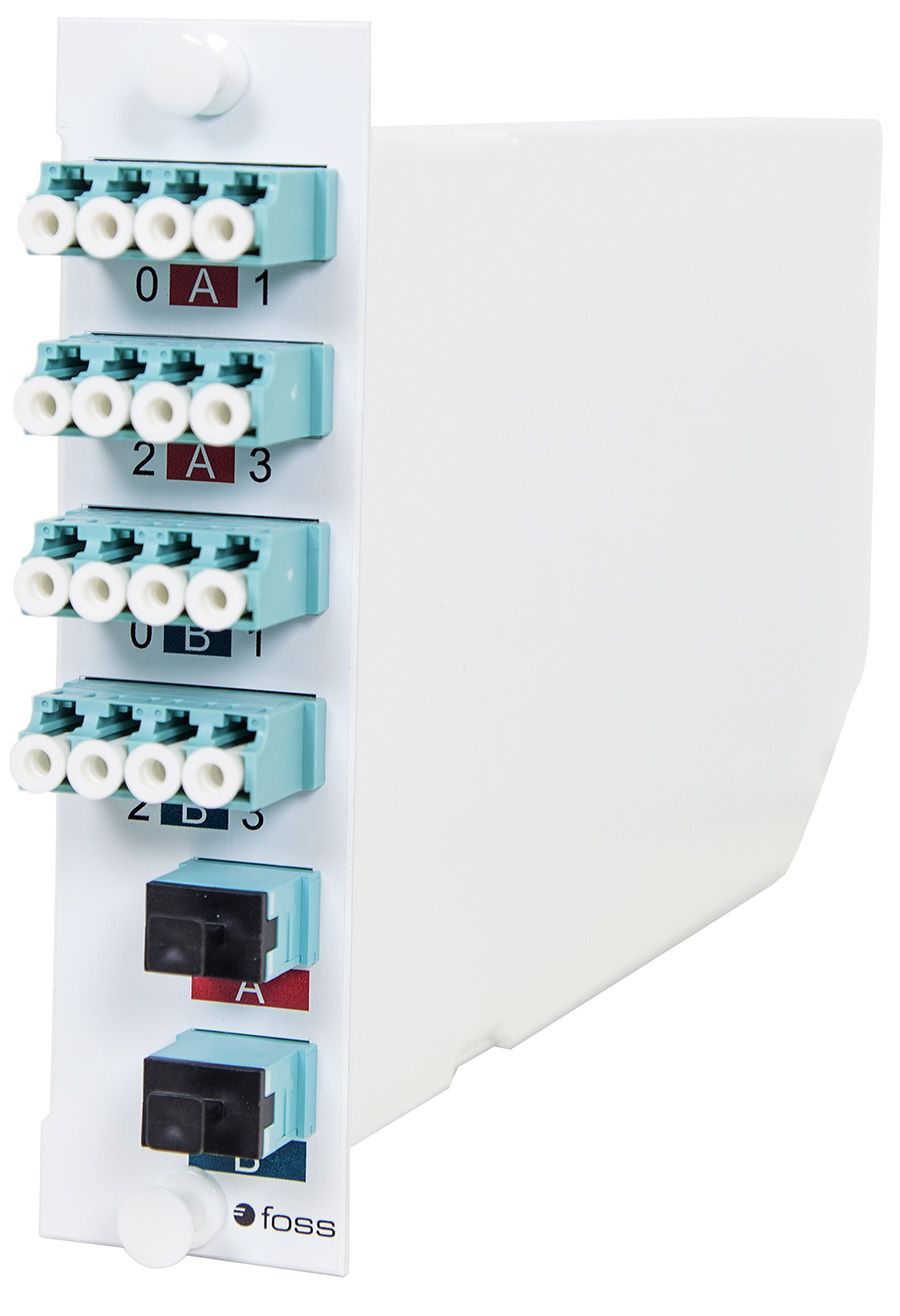 MTP and MPO are compatible with each other, but have some differences in structure and MTP has some better attenuation properties than MPO for SM fiber.
MTP/MPO connectors usually have 12 or 24 fibers in each connector and can be delivered as both single and multimode. MTP/MPO is standardized for use with 40G and 100G multimode fibre traffic, and is also generally used for compact cabling in data halls. MTP/MPO cabling is very fast and easy to install as all cables are pre-set.
We build pre-connected fiber cables with all common fiber connectors, mounted at one or both ends. A variant of cables is available as standard solutions. We also build customer-specific lengths and contact types.
Our cables are ready for mounting in fiberpanels or wall boxes, with cable protection and cable handles for easy cable duct design.
Quality cables from Prysmian Group, Leoni and Optical Cable Corporation, and contacts from Seikoh Giken are used in our solutions. Our fiber optic production facilities enable us to deliver fast and flexible solutions.