HAWKE - FIBER Ex CONNECTORS
For Harsh & Hazardous Environments
Digitalization is relevant in industrial environments. Equipment and processes can be remotely controlled and monitored. This places great demands on the communication equipment. Fiber optic cables are immune to electromagnetic noise and have high transmission capacity. This makes fiber optics the natural solution for modern and robust communication.
- Fibre Ex connectors make communication in hazardous areas possible
- Pre-terminated cables make the installation easy and reliable
The Hawke connector combines the strength of market leading connection range with the latest in Ex Fiber Optic specifications. It is designed to meet the latest BS EN 60079- 28:2015 standard for protection of equipment using fibre optics in explosive atmospheres. The FibreEx offers an easy-to-install solution that will keep the network running, even in the world's most arduous environments.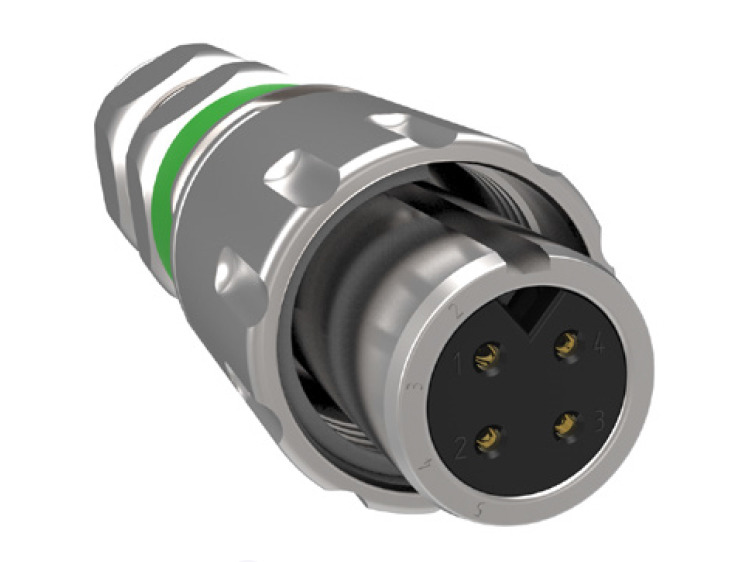 1. Keyed Positions
A secondary keying guide on the insert body of the FibreEx connector guarantees correct alignment, every time. This prevents pin damage in the short term, and expands the FibreEx's lifespan in the long term for lowest lifetime costs.
2. Integral Keying
Our machined keys and insert keyway ensures perfect connector alignment without damage to pins or contacts for fast installation and a longer product lifespan.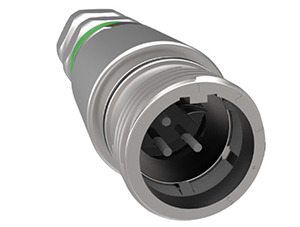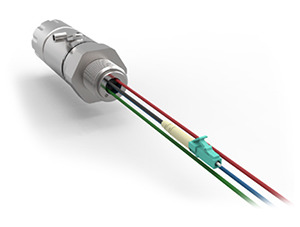 3. Pre-Terminated
All bulkhead connectors are supplied pre-terminated with encapsulated tails to suit your requirements. Whether for use in industrial, Exd, Exe or other applications, the versatile FibreEx will provide a solution to support your project's unique needs. CP and CR connectors are also available pre-terminated.
4. Quick Connect
Our unique 4 start ACME thread offers a smooth and quick fully mating action in less than two turns, for fast and simple installation. Earth continuity is achieved via a 360° contact clip.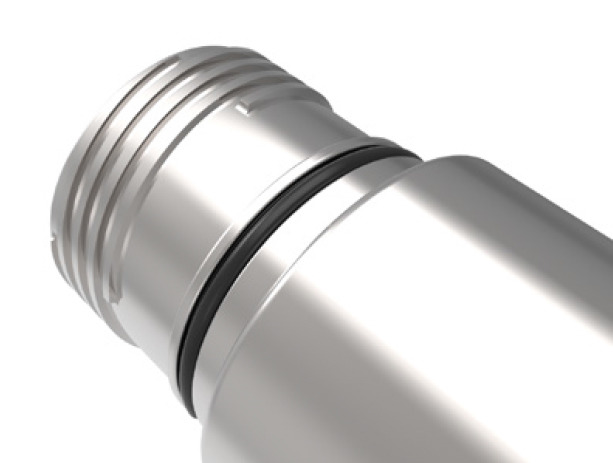 5. The Original Reversible Armour Clamp
Invented nearly 20 years ago, Hawks industry-leading, RAC clamping system provides a fully inspecatable method of accommodating a variety of different armour or braided cable types, with zero cable damage. Trusted by some of the industry's leading names, the FibreEx incorporates this patented technology for easy installation and inspection.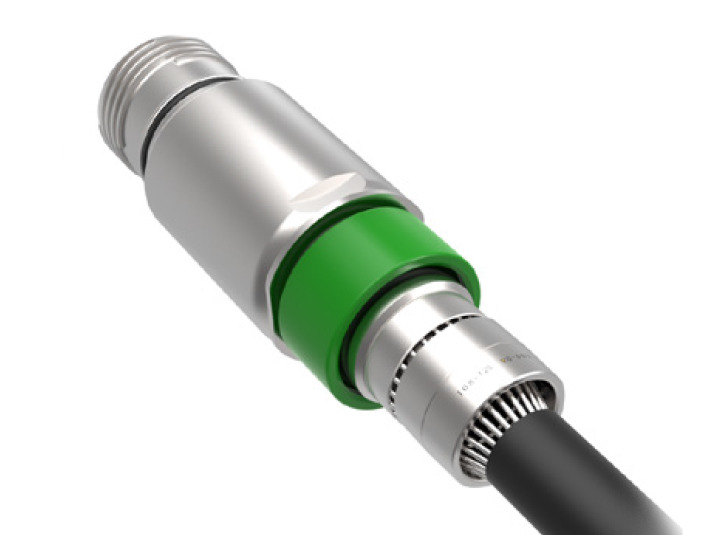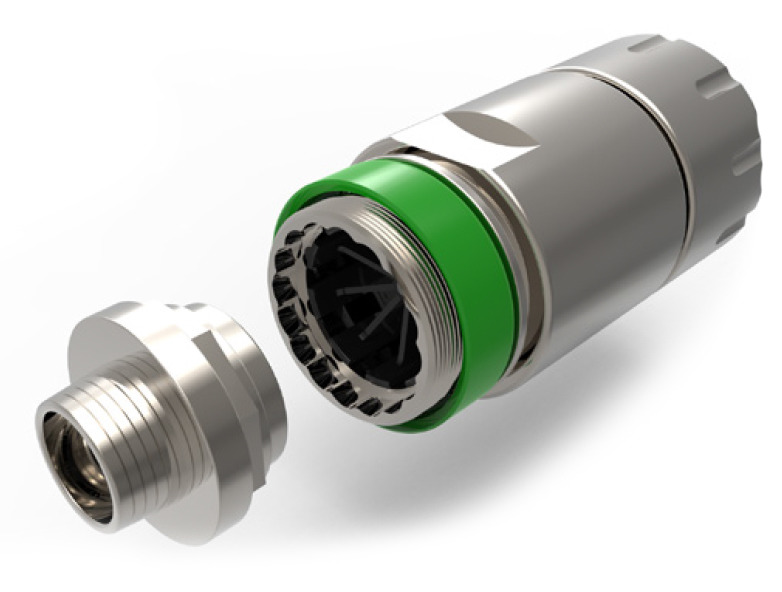 6. Anti Rotation
The FibreEx's profiled spigot and connector body prevent cable rotation to eliminate cable damage for an increased product lifespan.
7. Cable Clamp
A cable clamp, in nickel plated brass will be suppled with every CP and CR to reduce cable damage during installation and improve lifespan.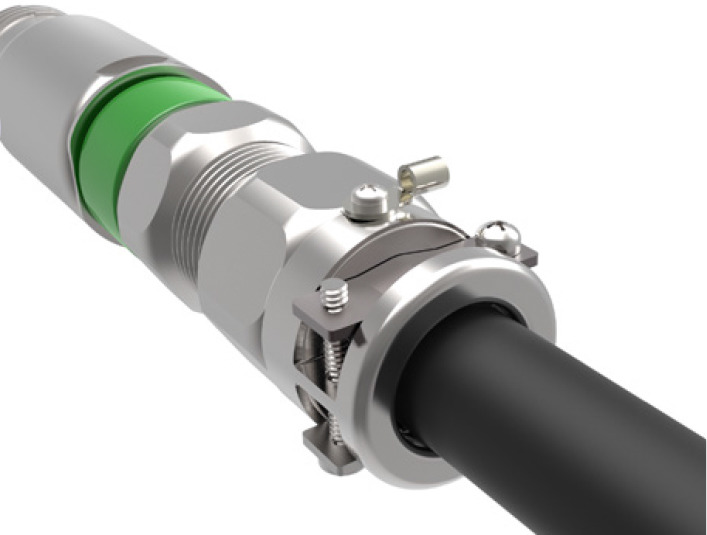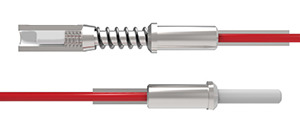 8. Contacts
The M29504 series Pin and socket termini utilizes proven, harsh environment ceramic ferrule technology and a ceramic alignment sleeve to reduce insertion (signal) loss in some of the world's most arduous environments.
Pin and socket
The pin end sockets design has been to incorporate the latest in fibre technology and precision engineering to provide an easy-to-install.
Precision fiber optic ceramic ferrules
Precision "press fit" stainless steel design
Accurate ferrule alignment system
Solid reliable connectivity through a wide range of harsh environmental conditions
Reliable, repeatable and durable connections
Easy to clean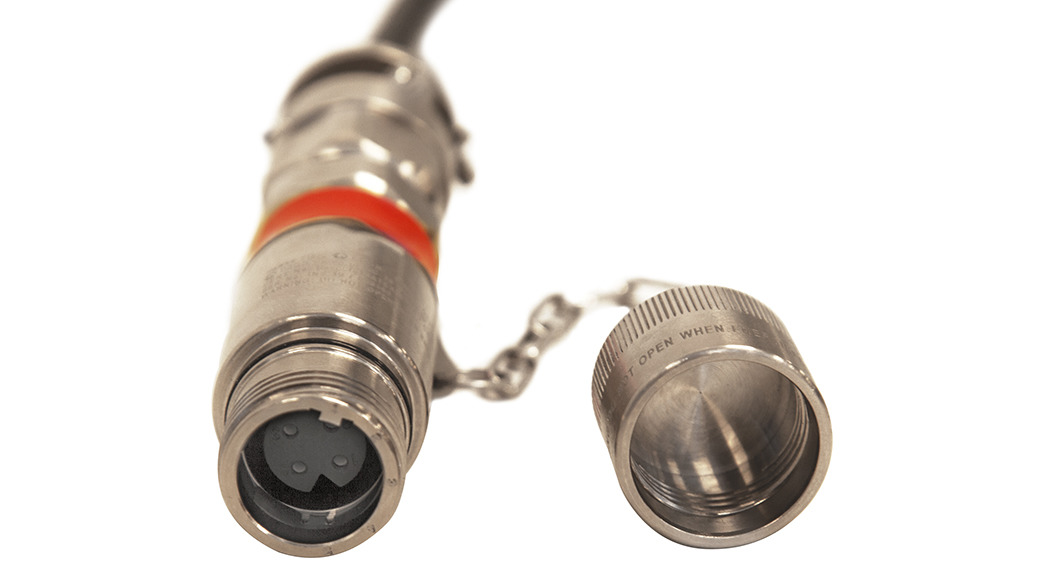 Connector plug and receptacle
The Hawke fiber connector can be delivered with a specified length of cable. The connector may be in one or both ends. If Hawke is used only in one end the other end may be ordered with a specified length of break-out cable fitted with standard connectors (SC, LC, etc.)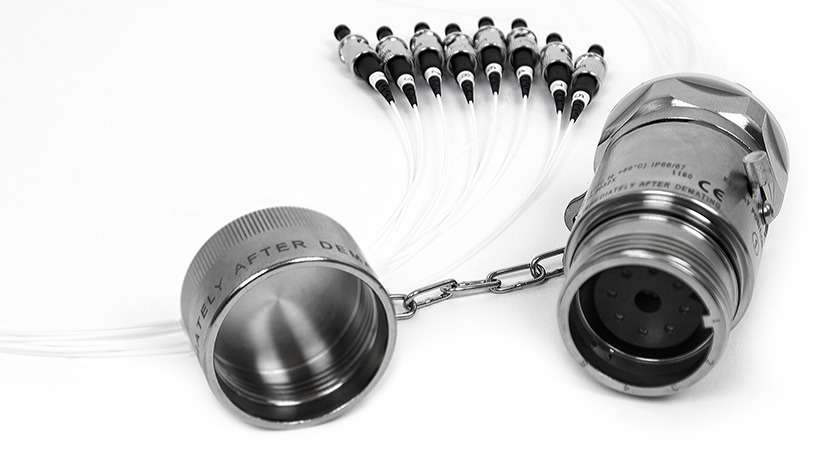 The bulkhead receptacle
This connector is for mounting in fibreoptic panels/cabinets and is available with patch cords with standard connectors (SC, LC, etc.) in the other end.
Technical Data

Fibre Ex

Attenuation/Insertion Loss
0.5 typical (measured with
9/125mm fiber @ 1310nm/1550nm
Mating Durability
500 cycles
Back Reflection
Better than -40dB - PC polish
Ingress Protection
IP66/67
Fibre Types
Singlemode 9/125μm
Multimode 50/125μm
Multimode 62.5/ 125
Other options available on request
Contact Technology
Low loss ceramic PC technology
in both multimode and
singlemode
Termination Method
Anaerobic as standard
Materials
Nickel Plated or Stainless Steel
Termination Range
-40°C to + 60°C
T Ratings at different power
T6 + 60
Certification
Ex II 2GD Ex op pr IIC T6 Gb, Ex tb IIIC T85°C Db (Tamb 0 -40°C to +60°C) IP66/67
Ex [dbe] op pr IIC T6 Gb - for bulkhead/box mount version
Ex [op is] IIC T* Ga - with separately certified 'op is' source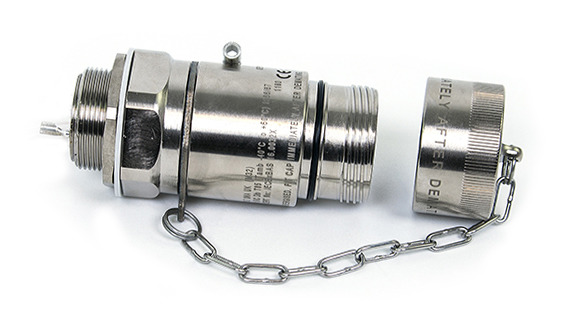 ATEX

All aspects of work preventing explosions follow common norms and regulations (EX-norm). The European ATEX-directive (ATmosphères EXplosibles) are the basis for the European norm EN.
The ATEX-directive are devided into a product directive and a user directive. The product directive ensures that all products are manufactured and labelled correctly. The product directive are relevant for all manufacturers of products and solutions for explosive areas.
Several other norms and regulations exist outside of Europe, but products that comply with the ATEX-directive are often compliant to these aswell.